NUTRILITE™ Health Institute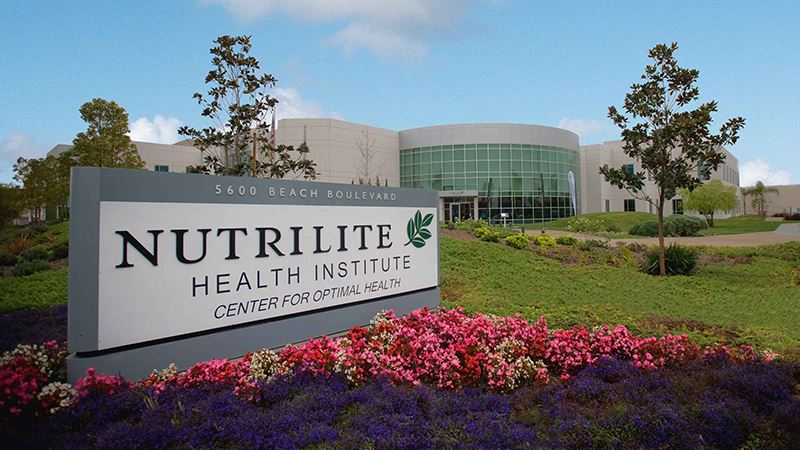 NUTRILITE HEALTH INSTITUTE
Nutrilite Health Institute

The Nutrilite Health Institute (NHI), headquartered in Buena Park, California, USA, is a global leader in plant-based nutrition science. NHI brings together international leaders in nutrition science from the academic world and the health industry to study and discuss scientific research, education, and practical, personalized solutions to help consumers reach their own optimal health.

Through ongoing research and associations with leading academic institutions, the NHI strengthens the science supporting the NUTRILITE™ brand of vitamin, mineral and dietary supplements. It also provides the latest information on products, nutrition science and health to business owners worldwide who sell NUTRILITE™ products through Amway.

PEOPLE
More than 100 dedicated scientists, researchers and educators support the NHI and the NUTRILITE™ brand through product-focused science, research, and education. Areas of expertise include agronomy, biology, chemistry, engineering, exercise physiology, food and nutrition science and pharmaceutical science.

VISION AND MISSION
Through research and education programmes and its global associations with scientists, educators, and institutions, the NHI works to inspire people to help themselves and others live healthier lives.

The NHI strives to inspire passion for healthy living and provide credible nutrition information backed by science. Through these efforts, it will continue to support NUTRILITE™ as the leading global brand of food supplements*, providing significant benefits over competitive products.

CENTRE FOR OPTIMAL HEALTH
The Center for Optimal Health in Buena Park, California, is the international headquarters for the NHI. Each year, thousands of Amway business owners learn about nutritional products directly from top scientists. Amway business owners have the privilege to learn about their personal health from fitness, health and brand experts at the centre.

The 33,000 square-foot facility houses a comprehensive health assessment centre, meeting places, a theatre and auditorium as well as: interactive exhibitions showcasing Nutrilite products, history, and science.

* Based on 2010 sales.