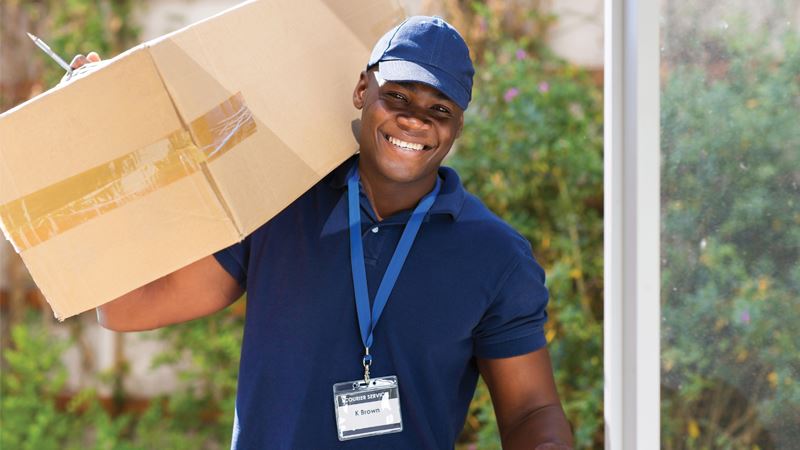 Deliveries
Your guide to doing business with Amway


Delivery Information
We've partnered with Dawn Wing Couriers for South Africa home deliveries, and with Aramex for Botswana and Namibia. Similarly, we have launched a unique Door-To-Counter Service in partnership with Pep Cell.

Our Delivery Network
Our Home Delivery Network provides reliable delivery services to the majority of towns throughout southern Africa, while recognising that home delivery may not be feasible in some areas due to distance and isolation. An alternative delivery or pick-up point would then be arranged for these destinations. Please phone +27 21 405 1700 should you experience any challenges with deliveries.
Our Delivery Times
Orders are delivered between the hours of 07h00 and 18h00 (Mon to Fri).
Delivery Systems
The products you purchase on the phone, by fax or on www.amway.co.za will be dispatched to your delivery address that is reflected on our database. Deliveries for Namibia will go directly to Skynet's Namibia depot in Windhoek – should be Coastal Couriers and deliveries for Botswana will go directly to Skynet's Botswana depot in Gaborone – should be Aramex's depot, unless Transshipment (home delivery) has been selected, transhipment fee has been paid for and the delivery address has been specified.
Collection of Pick-up orders at Amway Business Centre or Product Selection Centres To assist you with collecting your pick-up orders placed online from our Amway Business Centres and Product Selection Centres, please use this guide. The hours indicated include only working days (Monday to Friday).
Central Warehouse – 24 hours
ABC Longmeadow – 48 hours
ABC Cape Town – 96 hours
Should you wish to collect your order from our Amway Business Centre or Product Selection Centres, please note the hours of operation.
Amway Business Centre (ABC) Cape Town
Monday to Friday 10h00 to 19h00
Saturday 09h00 to 15h00

Amway Business Centre (ABC) Longmeadow
Monday to Friday 10H00 to 19h00
Saturdays 09h00 to 15h00

Product Selection Centre (PSC) Durban
Monday to Friday 09h00 to 18h00
Saturdays 09h00 to 15h00
ALL NEW DOOR-TO-COUNTER SERVICE WITH  PEP CELL
The process is easy and for single orders only:

• Place your order telephonically via the Amway Contact Centre. At this stage, Pep Cell delivery
is open to South African ABOs.

• For ordering convenience, the Contact Centre will assist you with the closest Pep Cell branch
to you.

• Upon Pep Cell's receipt of your order, they will send a confirmation SMS to your cellphone with
a unique *Paxi collection pin, requesting that you collect your order. Please provide this
pin with a copy of your ID upon collection.
Should you not collect your order after 3 working days, a second reminder will be sent to you and
if not collected after 6 working days, a third SMS will be sent out, notifying you that your order
will be returned to Amway, should you not collect.
This is another innovative project whereby Amway partners with you to support and help you
grow your business.

*Paxi = Parcel Taxi
For South African region on single orders only: R50.00

*Terms and Conditions: this service is only available in South Africa and restricted to single orders only.
Return and Exchanges
Product can be returned to Amway as stated in the Amway 100% Satisfaction Money Back Guarantee.
Returns can be delivered (at ABO's cost) or sent to all Amway Business Centres. This includes the Amway Warehouse in Johannesburg, the Amway Business Centres in Johannesburg and Cape Town, the Product Selection Centre in, KwaZulu-Natal