WHAT MAKES the NUTRILITE Brand No.1*?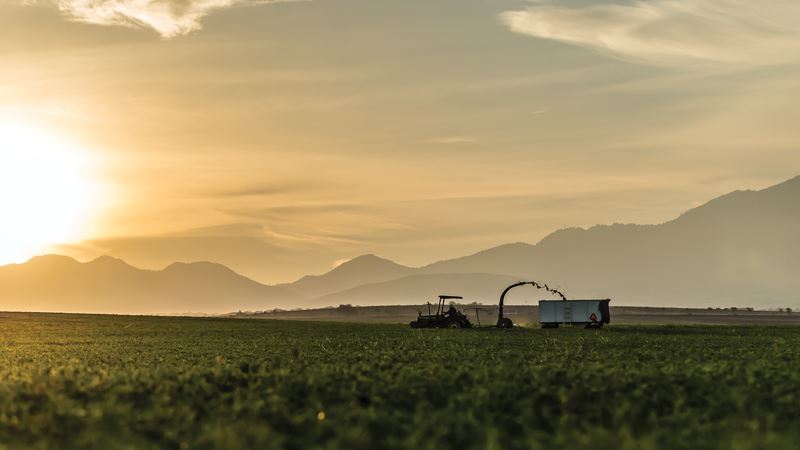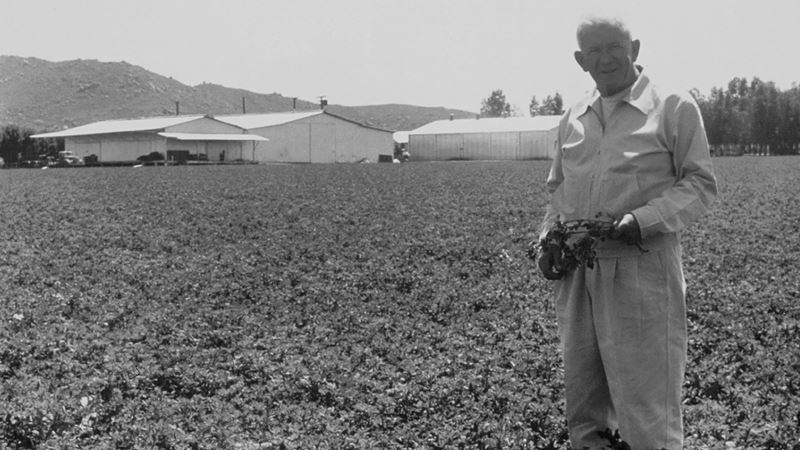 Our Story Starts Here
One Man, Carl F. Rehnborg

Prior to 1934, there were no known multivitamin/multimineral supplements. People found it difficult to know if they were getting enough nutrients in their daily diets. Then, Carl Rehnborg, founder of the NUTRILITE™ brand, created his first nutrition product and became a pioneer in the history of nutrition.

His Dream
While living in China in the early 1920s, Carl Rehnborg noticed, amid unforgettable malnutrition and disease, an important connection between the foods people ate and their overall health. In farming communities, where fresh fruits and vegetables were plentiful, people were much healthier overall. In the cities, where diets included far more sugar, salt, and fat, Carl noted that there were many more instances of critical diseases, such as scurvy and beriberi.

During political unrest in Shanghai, Carl was isolated in a protected enclave. There, he conceived the idea of using nutritional elements missing from the typical diet as a way to improve overall health. Carl supplemented his meagre diet with soups from what was available: local herbs, grasses, and vegetables, along with rusty nails (for iron), and lime stone and ground-up animal bones (for calcium).He shared his broth with a few friends, although the flavour was far from palatable. Months later, Carl and his friends who ate the nutrient-rich broth emerged from their enclave much healthier than those who had eaten only army rations.

Returning to the United States, Carl set up a small laboratory on California's Balboa Island, where, over the next six years, he conducted experiments using different plant varieties. He developed a way to dry these plants while still preserving their important nutrients. He created a formulation of alfalfa, watercress, and parsley, which became the basis of his first product. Ultimately, Carl Rehnborg created the first multivitamin/multimineral supplement sold in North America.

Our Legacy
Since 1934, when the first NUTRILITE™ product was introduced, the company has become a leader in nutrition research, development, and innovation. Today, under the leadership of Carl's son, Dr. Sam Rehnborg, the next generation of scientists, researchers, and technicians is preserving the rich NUTRILITE™ heritage by continuing to produce high quality, innovative supplements. Because they are made from whole plant concentrates, many NUTRILITE™ supplements contain a wide array of phytonutrients. Throughout his life, Carl Rehnborg believed this was the optimum way to achieve good nutrition the way nature.

A New Opportunity
Carl began selling his new supplement person to person, friend to friend, through word-of-mouth referrals. When some of these early customers began referring new customers to Carl, he suggested they sell the product themselves, rewarding them with discounts on their purchases. Just as Carl had created the first multivitamin/multimineral supplement sold in North America, he also pioneered an early multi-level marketing system and a revolutionary new business model still in use today.

The two people who guided the NUTRILITE™ brand to its present-day business success story were Rich De Vos and Jay Van Andel. Rich and Jay had been distributing NUTRILITE™ products for 10 years before they founded Amway in 1959, so they were dedicated to the quality of the products and committed to the integrity of the brand. Today, the NUTRILITE™ brand is sold exclusively by Amway Independent Business Owners worldwide.

Carl Rehnborg's innovative work was the start of a multi-billion dollar company.
WHY SUPPLEMENT?
With such busy lives, it's often difficult to find the time to prepare and eat the five to nine daily servings of fruit and vegetables that the World Health Organization recommends. Supplements can help us fill that gap in the nutrients we need every day, while still living life to the full.
WHY PHYTONUTRIENTS?
We know that fruit and vegetables are good for us, so it's only natural that any supplement we consider should be rich in phytonutrients - the plant nutrient found in fruits and vegetables. phytonutrients enables us to benefit from the very best of nature 
WHY NUTRILITE™?
The NUTRILITE brand is built on 80 years of commitment to continuous innovation, sustainable farming and an uncompromising, scientific approach to delivering nutritionally balanced, market-leading supplements. NUTRILITE helps people live healthier, better lives.