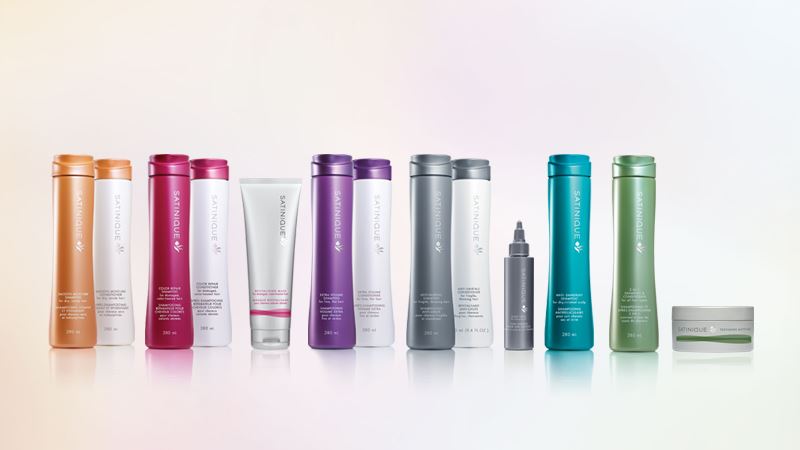 Quick Facts
SATINIQUE™ was created in the spirit of liberation. From the beginning, we have forged a link between health, beauty and hair.

Our formulas go beyond the state-ofthe-art. Patented ENERJUVE™ and blended botanicals fortify to energise and make every strand more beautiful - bringing hair and senses into full bloom.

Our collection is formulated based on hair needs, and organised by vibrantly bold colours making it easy to find your perfect product.

Our innovation is part of our dynamic momentum. Because hair never stops growing, and neither do we.

A systematic approach to UNLEASH THE POWER OF HAIR:
The SATINIQUE collection goes far beyond basic cleansing and styling. It also offers innovative treatments to provide customised solutions for every hair concern. The SATINIQUE system consists of care, treat and style products.

CARE
Shampoos and conditioners are specially formulated to address specific hair needs – from volume to repair, color protection, scalp health and essential care.

TREAT
Treatments to repair, renew, and revitalise hair.

STYLE
Styling products shape and hold to help create any look.

SATINIQUE offers products for a world of hair needs. A collection that unites science, nature and beauty in a whole new way—for a look that radiates vitality.