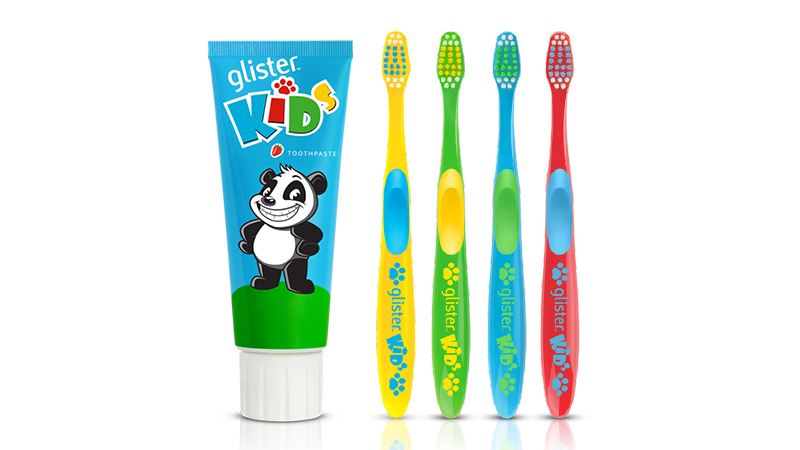 Glister Kids
GLISTER™ kids Toothpaste is easy-to-use and gentle for children ages 2 and up. It contains the exclusive REMINACT™ formula that is proven to replenish essential natural minerals in teeth such as calcium and phosphorus. An effective enamel-safe formula that is easy-to-use.
Little hands will find the easy-to-grip and manoeuvre handle, with rounded brush head and soft bristles, to be comfortable and pleasurable.
Bring some colour and fun to your little ones' routines as they enjoy an educational experience when using any one of the 4-pack toothbrushes. Each pack contains four unique colour combinations with coloured "dosing" bristle patterns which demonstrate the amount of toothpaste to use.
Recommended by Dentists.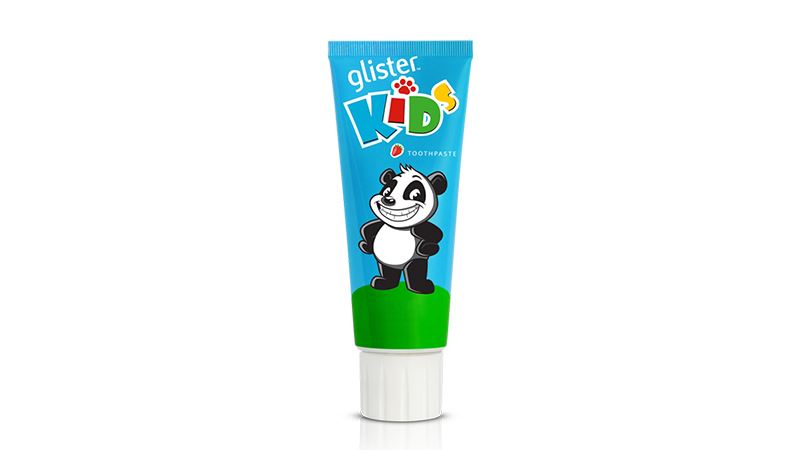 Glister™ Kids Toothpaste
Strawberry flavoured Glister™ kids toothpaste with fluoride helps strengthen and protect developing teeth.
Glister™ kids is newest extension of the Glister Brand, trusted oral care brand for generations. Glister™ kids products are designed specifically for the needs of children age two and up.
Size: 85g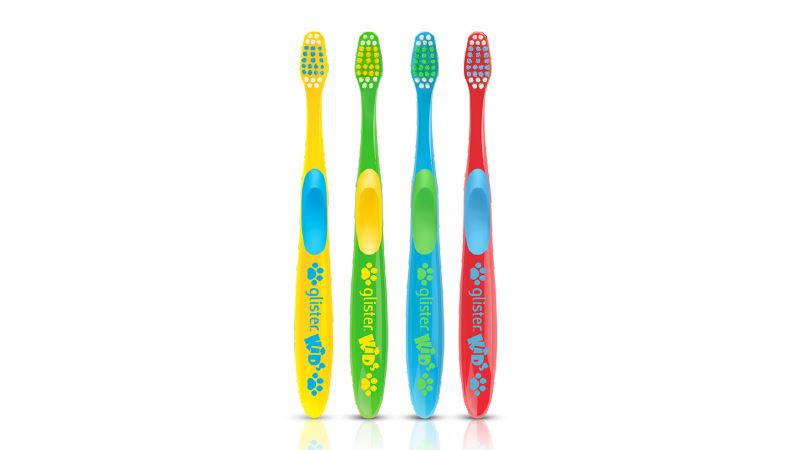 Glister™ Kids Toothbrushes
Glister™ Kids oral care toothbrushes make brushing fun and help your child enjoy developing positive daily oral care habits. Specially designed to care for the developing teeth and gums of kids ages two and up.
Pack of 4