Amway Fact Sheet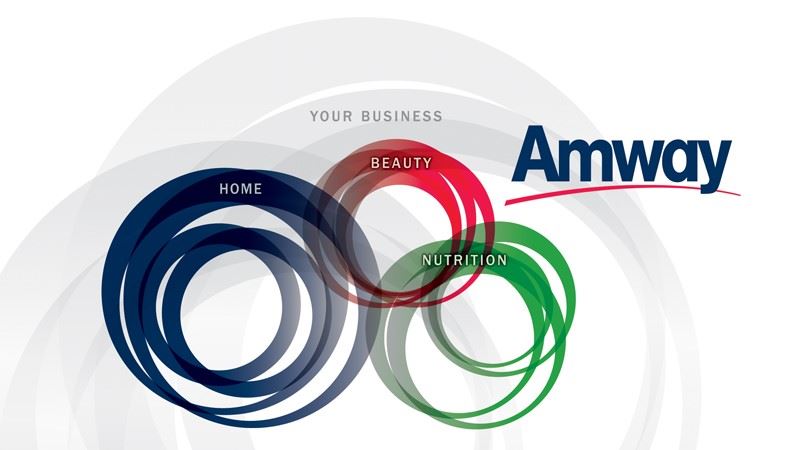 Company Profile
Company
Amway is one of the leading direct selling companies worldwide. Founded in 1959 in Ada, United States, Amway operates in more than 100 countries and territories generating revenue of USD $ 11.8 billion in 2013.

Amway has been successfully doing business in Europe since 1973 and is currently active in 28 European countries. The company has more than 100 employees in South Africa. Amway's business in Europe, Russia, India and South Africa is headed by Samir Behl, Regional President, and Peter Strydom, General Manager Europe and SA.

Amway products are distributed through more than 3 million independent Amway Business Owners worldwide; 80,000 of them are located throughout Southern Africa.

Products
Amway offers more than 450 beauty, wellness and home care products. Amway's range of brands includes the Nutrition and wellness products of NUTRILITE™, the skin care and cosmetic products of ARTISTRY™ and beautycycle™ as well as the Amway HOME™ household cleaning products.

All products are developed in company owned Research and Development Centres. More than 900 engineers and scientists guarantee quality and product safety. Amway owns more than 1.000 granted patents and more than 700 patents are currently pending.

The Amway satisfaction guarantee allows customers to return commodities and to get their money back within 180 days after purchase, even if the products are used. These rules exceed the recommendations of the World Federation of Direct Selling Associations (WFDSA).

Business Opportunity
Amway offers everyone the opportunity to start their own business by selling Amway products. Distributors can choose from a wide product range and set their own business targets, based on individual goals.

Amway supports its distributors through various training activities by the Amway Academy. The Amway Academy offers e-learning courses, web presentations and personal training classes. In 2013, more than 450,000 distributors have trained at the Amway Academy. Amway South Africa launched the Amway Academy on 1 March 2013.

Membership in Associations
Amway is a member of European business organisations including the European Business Association (EBA), the European Direct Selling Association (Seldia), the Federation of European Direct and Interactive Marketing (FEDMA), the European Responsible Nutrition Alliance (ERNA), the American Chamber of Commerce to the European Union (AmCham EU) and the World Federation of Direct Selling Associa-tions (WFDSA).

In addition, all European markets are organised into more than a hundred national associations and organisations such as dietetic associations, cosmetics associations and chambers of commerce to marketing associations and numerous business clubs.

Amway South Africa is an active member of the Direct Selling Association of South Africa. The company is also a founder member of Ethics SA – an independent, non-partisan, non-profit organisation which promotes ethical practices in South Africa in all professions, business and public policy.

Corporate Responsibility
We believe that being a successful company means more than selling high-quality products. Amway's corporate responsibility is based on three pillars: people, prod-ucts and performance.

People: People are the heart of Amway's business. We give our employees and Business Owners the opportunity and support they need to realise their ambitions and balance their professional and personal lives. We aim to improve people's lives outside of our company with programmes such as the Amway™ One by One campaign, which helps disadvantaged children.
Products: Using the core competencies of our innovative brands, we tackle the issues affecting the societies we work in, from battling malnutrition to providing clean water.
Performance: At Amway, we believe that understanding the environment we live in is the key to a sustainable future. Every year, we expand our programmes with innovative, thoughtful and impactful efforts to preserve our world for this generation and the next.
Fact Sheet