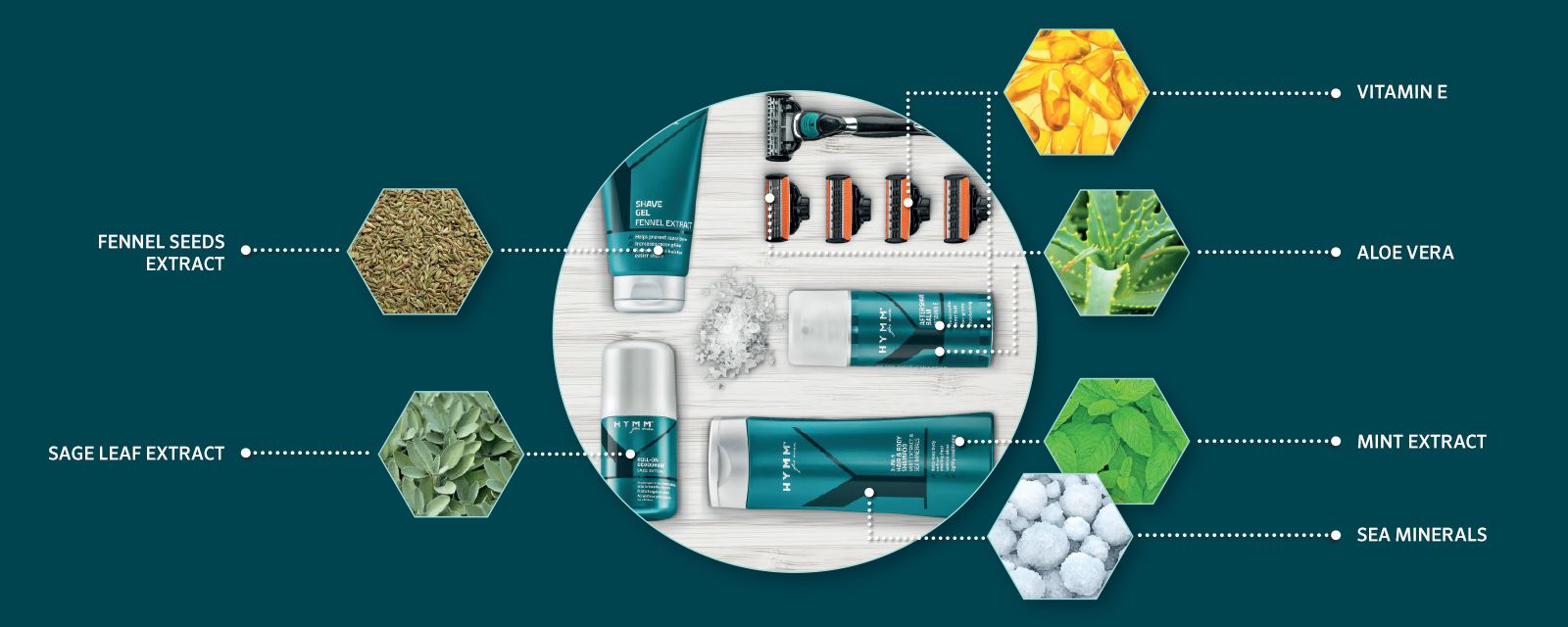 What Goes Into The Hymm Range
FENNEL SEEDS EXTRACT
Contains a variey of essential oils which are known to be soothing to the skin.
ALOE VERA
Is legendary for It's great properties that soothe and moisturise dry, irritated and damaged skin.
VITAMIN E
Helps to moisturise the skin.
LICORICE ROOT EXTRACT
Helps calm the skin
SAGE LEAF EXTRACT
Known for odour controlling properties due to anti-microbial effect
MINT EXTRACT
Is known for its refreshing and stimulating properties.
SEA MINERALS
Are known for stimulating and astringent effects.