essentials by ARTISTRY™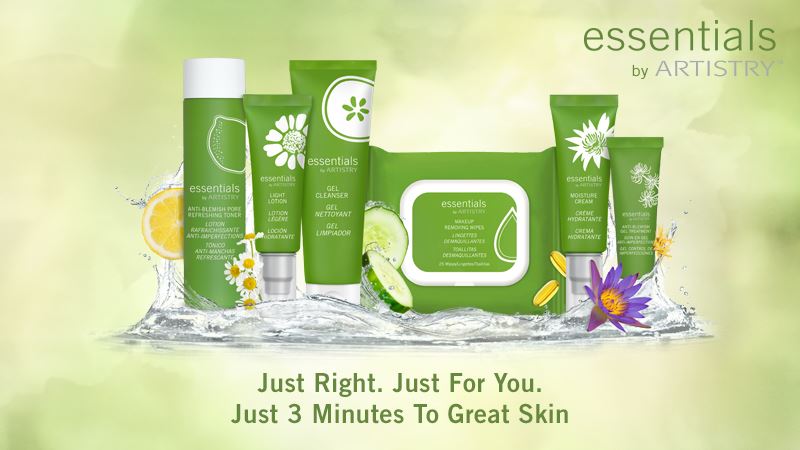 essentials by Artistry™
#3MinutesToGreatSkin,

Great Skin starts With Great Skin Care.

You want products designed for your skin concerns, your active lifestyle and let's face it, your budget. And now, you can have it all with essentials by Artistry Skin Care. The new just for you collection that's Easy, Fast and Effective.

EASY

It's just two steps, cleanse then moisturise. At the end of the day, be sure to take off your make-up first (OK you could say that's three steps at night, but you can handle it.)

Fast

When we say #3MinutesToGreatSkin, we meant it. You can do the while routine faster than you can snap, caption and post your next social media update.

EFFECTIVE

You'll see and feel the new freshness in your skin right away. And as you continue to use your essentials by Artistry™ skin care, your skin will become less oily with fewer visible blemishes. In a word, your skin will look great.
Shop Now
essentials by Artistry Brand
essentials by Artistry Launch Highlights