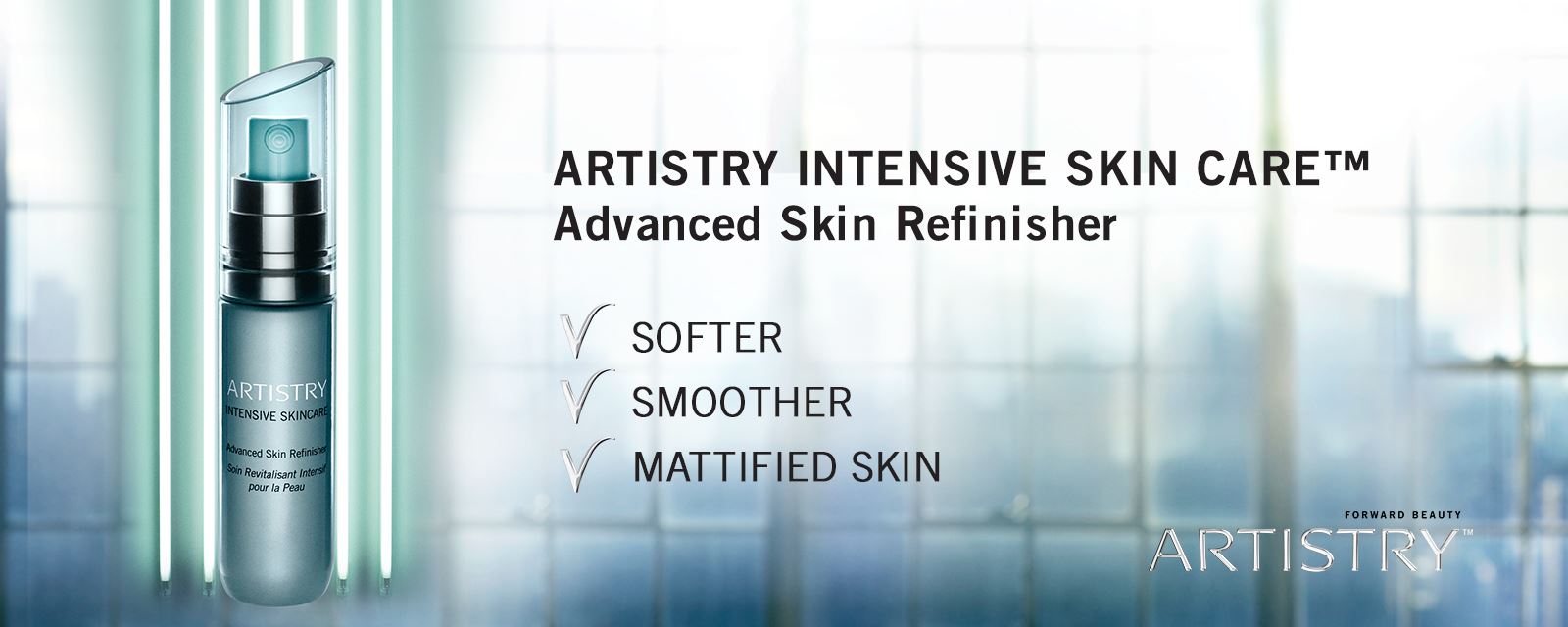 VELVETY SMOOTH. INSTANTLY REFINED.
Uneven skin texture can result from enlarged pores. Excess oil production, the build-up of dead skin cells and the loss of elasticity weaken pore walls, stretching pores so they appear more visible. Over time, skin's natural renewal process slows down, dulling the complexion even more.

Now, gently and immediately return skin to its optimal state. With technical guidance and inspiration from our Artistry Scientific Advisory Board, including Aesthetic Dermatologist Dr. Patricia Ogilvie, Artistry scientists created a new formulation offering skin-smoothing benefits comparable to a professional fractional laser treatment.*

Invented by the dedicated scientific team behind ARTISTRY™ INTENSIVE SKIN CARE, the concentrated blend of optical diffusers and natural, yet highly effective, ingredients is designed to work on the 5 factors that affect skin texture. From sweeping away dullness to visibly tightening pores, skin looks softer, smoother and more even-textured from the first use.

DISCOVER THE DISTINCT DIFFERENCE
The moment this silky, smooth serum glides across your skin you'll notice the dramatic change. Use twice daily to reveal and maintain a fresh finish.

PROFESSIONAL SOLUTIONS. PROFESSIONAL RESULTS.*

*Results not equivalent to surgical/cosmetic procedures.