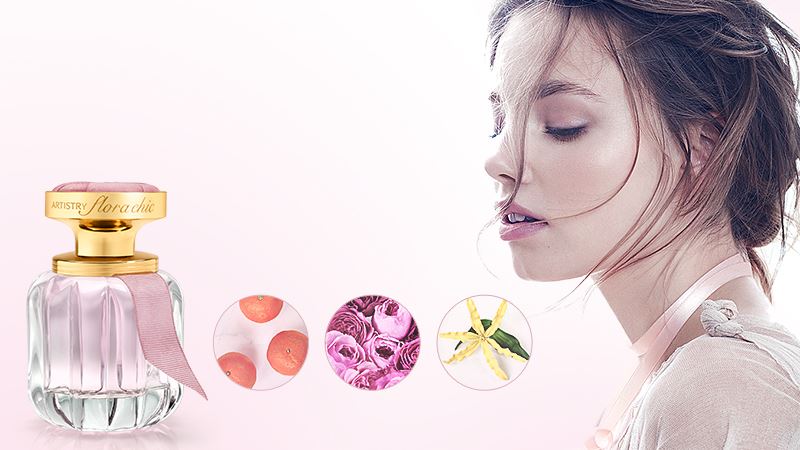 Imagine if grace had a scent...
Artistry Flora Chic™, the first prestige fragrance from ARTISTRY™, is a feminine floral featuring French Clementine, Bulgarian Rose and Ylang Ylang Madagascar. Inspired by grace and elegance, you make it your own as you charm the world and delight in yourself.


The inspiration: The story of Artistry Flora Chic™ is one inspired by grace and elegance, charm and delight. It was especially created to heighten each woman's unique sense of style - her magnifi-chic!
The bottle: Its curves echo the beauty of the female form. The light-catching facets symbolise a multi-dimensional life unique to each woman.
The colours: Metallic gold was selected for its extravagant representation of luxury, soft pink for its expression of chic - and eternal - femininity.
The scent: Artistry Flora Chic™ was developed exclusively for the Artistry brand by the prestigious Fine Fragrance House of Givaudan, located in Paris, France and a global development centre in New York. A global leader in fragrance creation, its perfumers have designed the world's most sought after scents for over 250 years.